Product Description
Single Burner Beef BBQ Grill

This Innovative Gas Beef BBQ Grill can raise the temperature to 900°C within 2 minute with its Infrared Ceramic Burner, the extreme temperatures will cook the steak with the extreme speed, which help to seal the flavor and juice inside the meat, and keep a pure taste of the steak, making it tender and flavorful.
This Infrared Ceramic Burner Steak Maker is easy to use and to clean, the cooking grill can be adjusted in height to fill different size food. The light and portability allow it to be carried to any place for different situation such as your backyard, party and even camping.
This Infrared Burner Steak Barbecue Grill was acknowledged by the world. There won't be any flame on the grill because of its gas valves safety system, the propane is burned to heat the quartz then create infrared ray, Which there is no flame blow back to the grill but only safe and equal heat distribution for cooking a perfect steak.
Product Details:
1. Cooking grill: Stainless Steel #430, 3.0mm
2. Warming plate: Stainless Steel #430, 0.7mm
3. Grill handle: Stainless Steel #430, 3.0mm
4. Oil try: Stainless Steel #430, 0.7mm
5. Front panel: Stainless Steel #430, 1.0mm
6. Housing: Stainless Steel #430
7. Burner: Infrared Burner
8. Ignition: Impulse Ignition
9. Control knob: ABS with base
10. Regulator and hose: W/O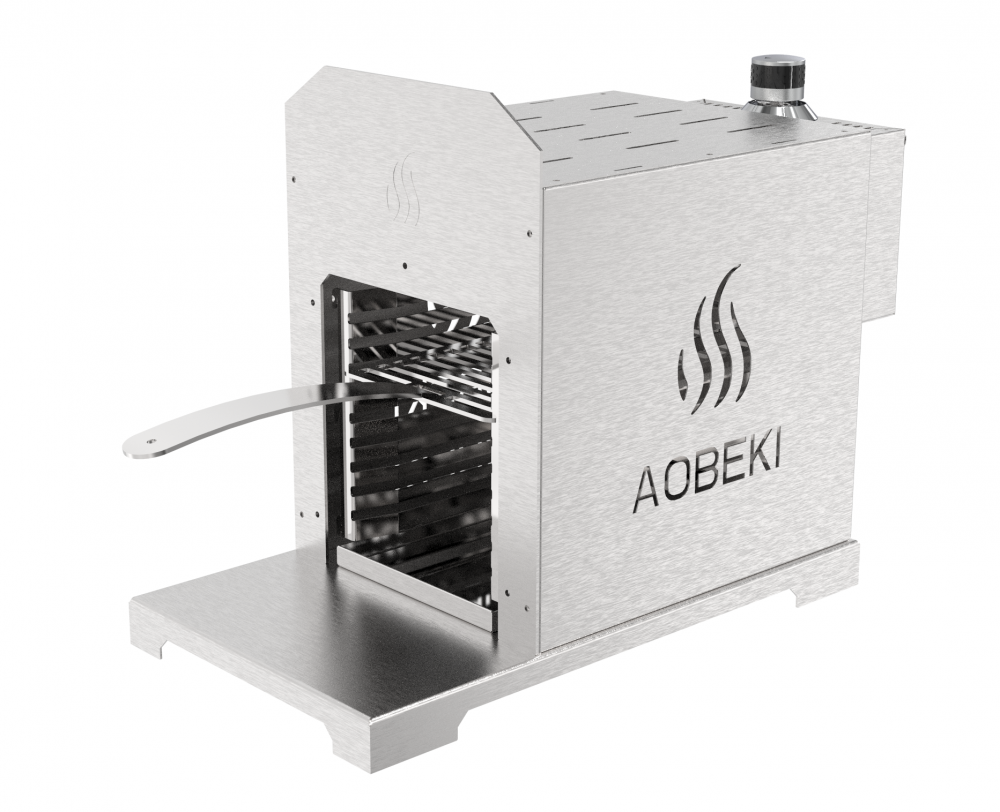 Aobeiki's product line including: Steak Grill Pizza Maker, Gas Grill, Charcoal Grill, Sink, Gas Griddle, Gas Griddle Trolley…

Our factory covers an area of 7000 m2 ,located in Foshan, Guangdong, it's easy transportation to main ports such as Nansha(Guangzhou), Shenzhen, Hong Kong.