Product Description
Single Burner Infrared Beef Grill

The BBQ Beef Grill has a wide applicability. Not Not limited to steak, you can also cook fish, shrimp, pork, burgers, chicken, and desserts. With the extreme temperature, it can cook anything with the simple move "in and out". Aobeki's beef maker size 565 x 220 x 390mm, small size allow it to be carried to any place for different situation such as backyard, patio and camping, is the perfect tool for any barbecue perfectionist and sophisticated culinary connoisseurs. This Gas Infrared Steak Grills suitable for different type gas: Propane, Butane and LPG. The ceramic burner with 3.5kW, the Gas Barbecue Steak Grill will reach operating temperature of 90-120 seconds. about 900° C.

Product Details:
1. Cooking grill: Stainless Steel #430, 3.0mm
2. Warming plate: Stainless Steel #430, 0.6mm
3. Grill handle: Stainless Steel #430, 3.0mm
4. Oil try: Stainless Steel #430, 0.6mm
5. Front panel: Stainless Steel #430, 0.7mm
6. Housing: Stainless Steel #430
7. Burner: Infrared Burner
8. Ignition: Impulse Ignition
9. Control knob: black
10. Regulator and hose: W/O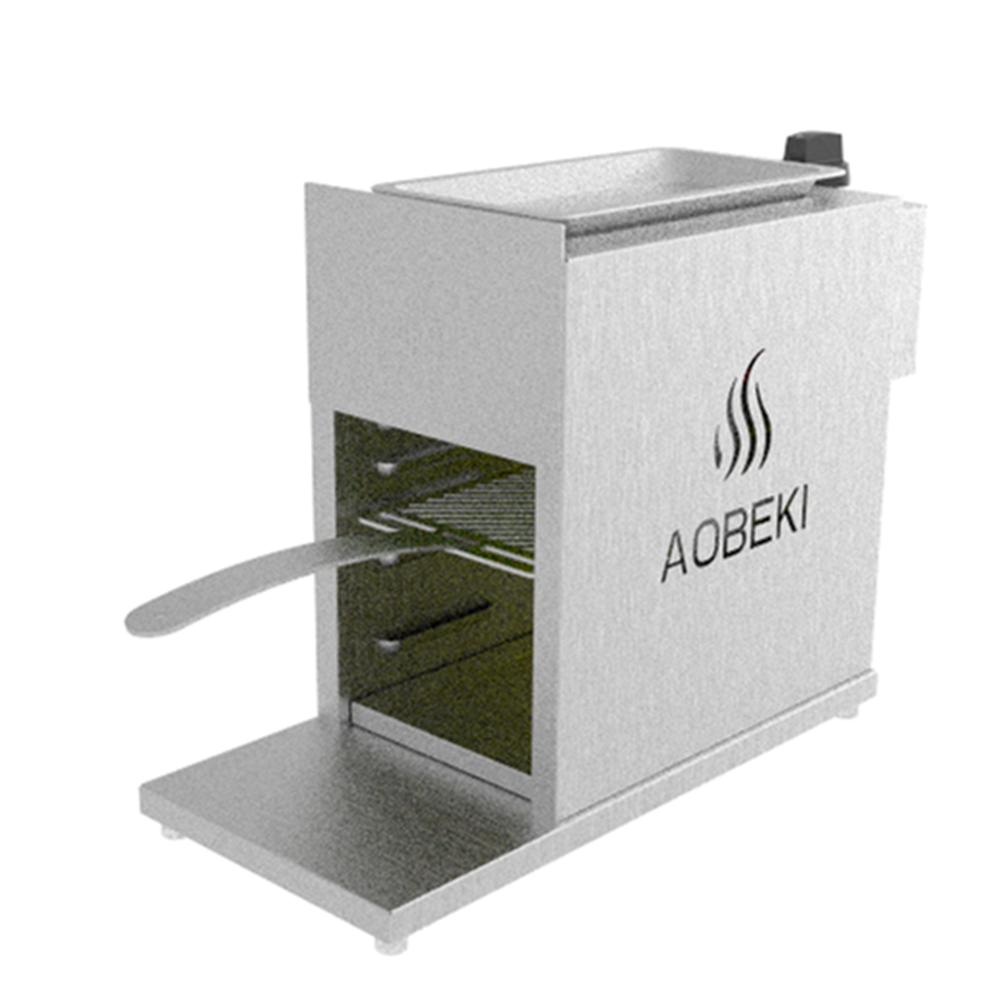 We have more Portable Baking Griddle for option, and full range Gas Grill, Gas Griddle, Plancha Trolley. Welcome to visit our website.