Product Description
Single Burner Outdoor Steal Grill
The Aobeki Outdoor BBQ Beef Maker to 900°C in under 2 minutes, ready to cook. The perfect 90 second steak. Place your cut of beef on one of the stainless steel grill tray and slide under the grill for 45 seconds before turning. Another 45 seconds will produce restaurant standard steak. After the searing, the steak is placed in the grill warming plate and waiting for you to eat. After grilling, the BBQ Steak Maker interior is quickly and efficiently cleaned thanks to its intelligent grease draining system with grease drawer and removable grill grids. This Steak BBQ Grill is your best choice for your steak cooking.
Product Details:
1. Cooking grill: Stainless Steel #430, 3.0mm
2. Warming plate: Stainless Steel #430, 0.6mm
3. Grill handle: Stainless Steel #430, 3.0mm
4. Oil try: Stainless Steel #430, 0.7mm
5. Front panel: Cold Rolled Steel with Powder Coated
6. Housing: Cold Rolled Steel with Powder Coated
7. Burner: Infrared Burner
8. Ignition: Impulse Ignition
9. Control knob: ABS with base
10. Regulator and hose: W/O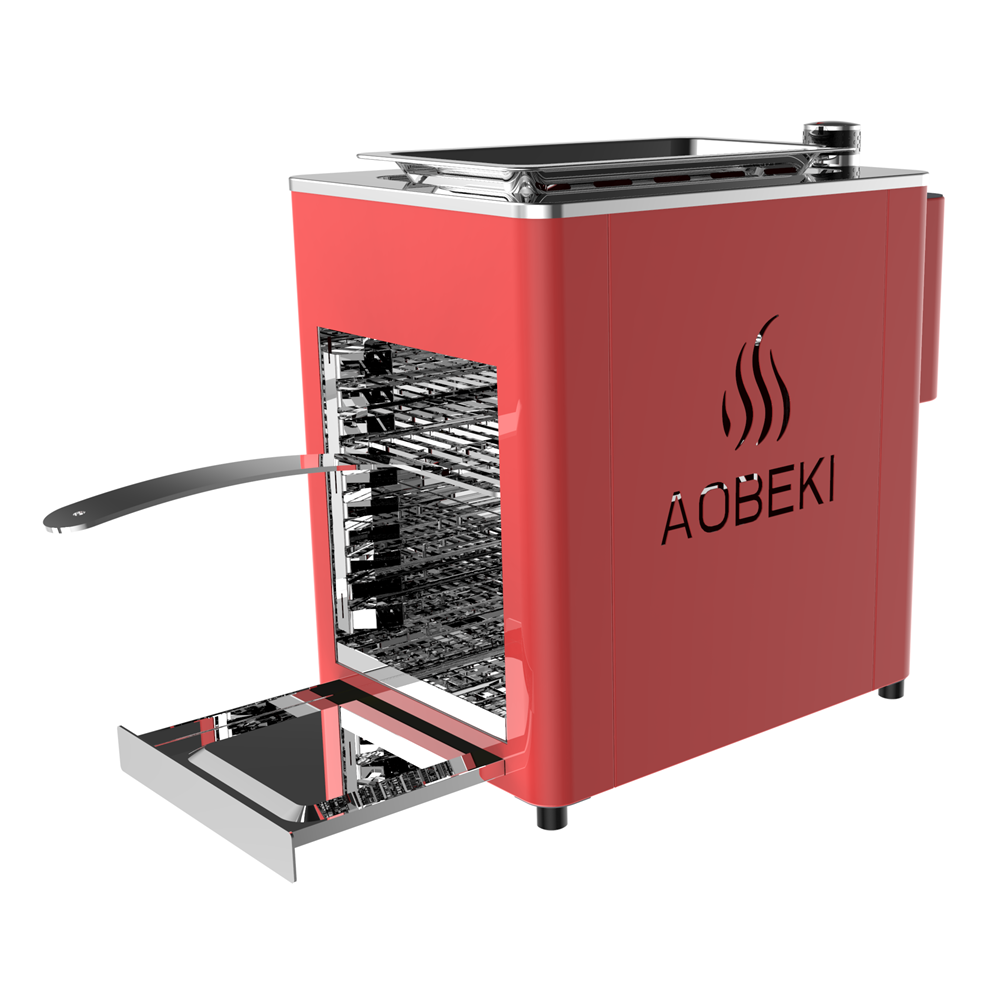 Aobeki Manfacturing Co.,Ltd is a professional, home and outdoor kitchen product manufacturer which integrating R&D, manufacturing and sales. The product line including: Steak Grill, Gas Grill,Pizza Maker, Outdoor Kitchen, Gas Griddle, Gas Griddle Trolley… Factory covers an area of 7000 m2 ,located in Foshan, Guangdong, it's easy transportation to main ports such as Nansha (Guangzhou), Shenzhen, Hong Kong.