Product Description
Single Burner Gas Beef Maker

Aobeki's Stainless Steel Beef Grill is easy to set up and let you fire up the oven in seconds. This Gas Beef Grill featuring a push start ignition is fast to set up. The efficient heating element can used to make all types of food by this Gas Steak Maker , including steaks, burgers, salmon, pizza, lamp chops, chicken breast and more. This grill with versatile stainless steel cooking accessory, including cooking grill, warming plate, grill handle, oil try, make you a master chef. This Single Burner Infrared Gas Grill with infrared heating element, being able to hit temperatures up to 900°C in minutes makes cooking becomes easier and more efficient; help retain aromas, flavors, and natural food qualities.
Product Details:
1. Cooking grill: Stainless Steel #430, 3.0mm
2. Warming plate: Stainless Steel #430, 0.7mm
3. Grill handle: Stainless Steel #430, 3.0mm
4. Oil try: Stainless Steel #430, 0.7mm
5. Front panel: Stainless Steel #430, 1.0mm
6. Housing: Stainless Steel #430
7. Burner: Infrared Burner
8. Ignition: Impulse Ignition
9. Control knob: ABS with base
10. Regulator and hose: W/O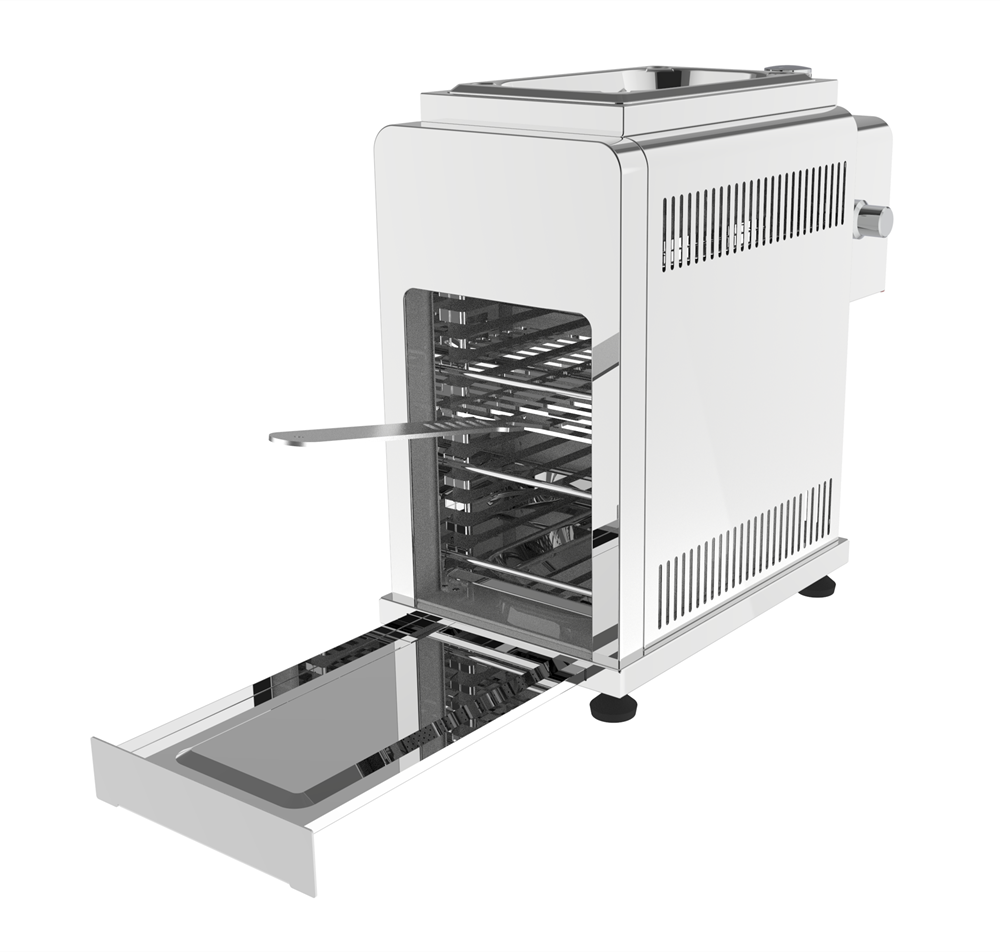 We have various BBQ Beef Grill, Gas Barbecue for choice, welcome to visit our website, if any question please feel free to contact.