Product Description
Three Burner Outdoor Gas BBQ
Aobeki's Outdoor Barbecue Grill has a Large cooking area of gas grill ,and sturdy build make it simple to cater for family meals with loads of features to make grilling easier and more enjoyable. Three Main Burner Gas Barbecue Grill provide total 10.8kW, at 3.6kW each, so they are very powerful and are sure to make cooking quick and easy, automatic ignition means it's simple and safe to light every time. With a large cooking area 590x410mm, including 2 pcs enamel coated cast iron cooking grill and enamel coated warming rack. Here's also a removable drip tray below that keeps all the fat and fallen bits in one place for easy cleaning. A built-in temperature gauge, so it's easy to keep an eye on the heat and keep food warm after cooking.

Products Details:
1. Hood: Double layer, outer layer is Stainless Steel #430
2. Case: Cold-Rolled Steel with high temperature powder coated
3. Cooking grill: Enamel coated cast iron, 2pcs
4. Griddle: W/O
5. Warming rack: Enamel coated
6. Thermometer: Stainless Steel
7. Burner: Stainless Steel
8. Ignition: Automatic ignition
9. Diffuser: Cold-Rolled Steel with enamel coated, 3pcs
10. Control panel: Stainless Steel #430
11. Side table: Cold-Rolled Steel with high temperature powder coated
12. Side table decoration sheet: Stainless Steel #430
13. Door: Single layer, Stainless Steel #430
14. With 2pcs castor and 2pcs wheels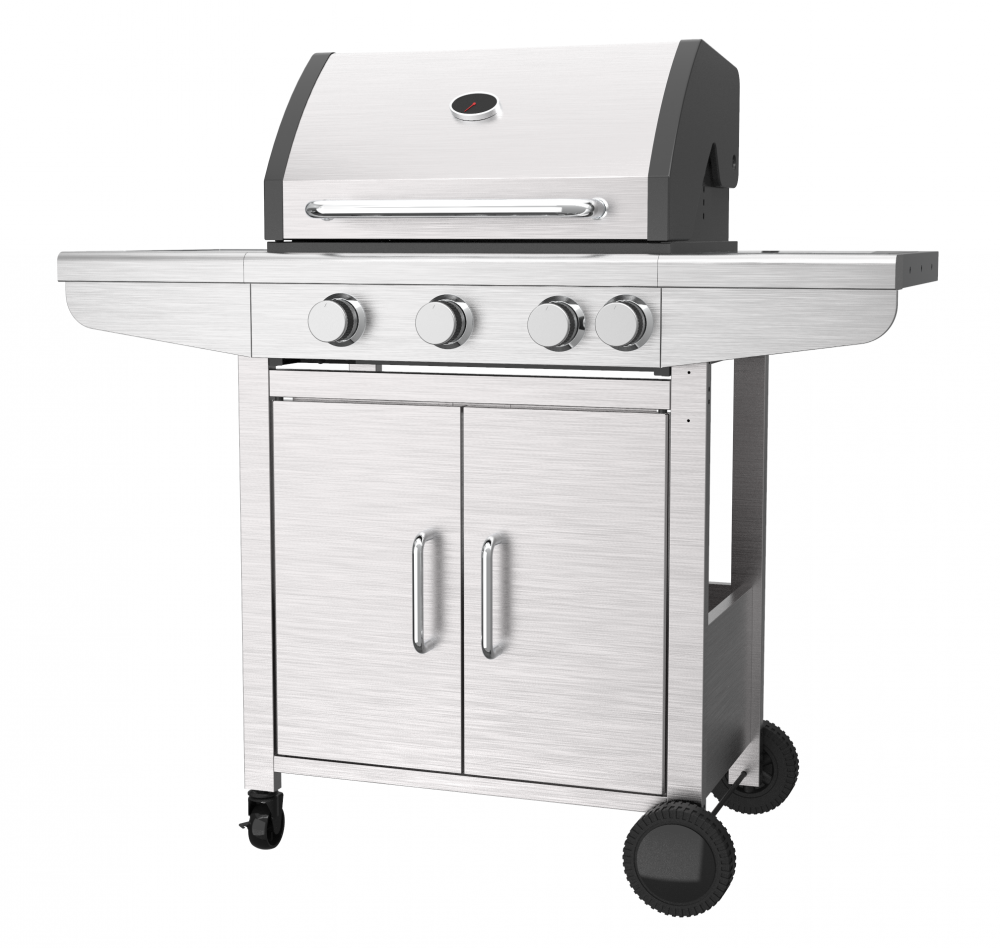 We provide various Stainless Steel BBQ Grill, 3 Burner Gas Grill, 4 Burner Gas Grill, 5 Burner Gas Grill, 6 Burner Gas Grill.. Welcome to visit our website. If any question please feel free to contact.