Product Description
Three Burner Outdoor Gas Griddle
Aobeki's 3 Burner Griddle design 3 independent temperature control, suitable for cooking is different from food. The built in Gas griddle outdoor use with 3 stainless steel circular burner, let the whole cooking plate heating evenly. Right-Size cooking area 635x310mm suitable for cooking different at the same time. Ceramic coated griddle top, there is no concern about cleaning up after cooking. Front built in removable grease drip cup, helpful for grilling last long time. Also convenient and easy to clean up at the end of each use.
Product Details:
1. Griddle: Cast iron
2. Case: Stainless Steel #430,
3. Warming rack: Stainless Steel #430
4. Thermometer: W/O
5. Burner: Stainless Steel
6. Ignition: Automatic ignition
7. Diffuser: W/O
8. Control panel: Stainless Steel #430
9. Grease cup: Stainless Steel #430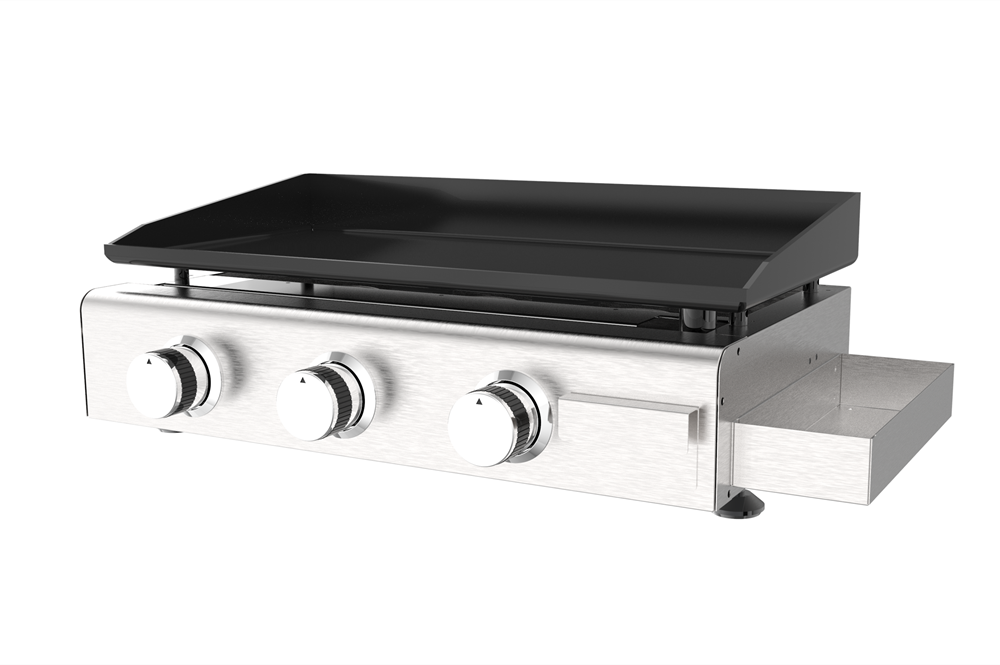 Beside the 2 Burner Flat top Grill, 4 Burner Flat Top Grill for option too.